Photos On This Page Are Licensed

This work is licensed under a Creative Commons License.

These pictures don`t show how beautiful town kuopio is because itīs still a very early spring. Still some snow on the ground and trees are still naked.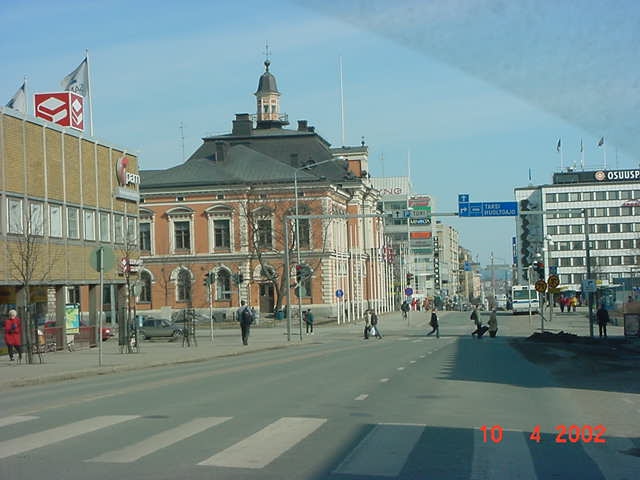 Going to the heart of Kuopio. City Hall on the left.
One of the main streets. Museum on the right.