THESE ARE THE LINKS TO THE GAME PLACES I LOVE THE MOST. GOOD AND ENTERTAINING GAMES.


THESE ARE THE LINKS TO NATIVE AMERICANS AND WOLVES.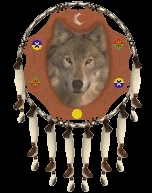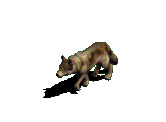 Wolf Whisper - For the love of a wolf
Sacred Wolf Dreams' Spirit World
NATIVE AMERICAN HISTORY AND WISDOM:
The History Of The Oglala Lakota Nation
Just Looking For Some Peace...
Seeking Native American Spirituality:READ THIS FIRST!

GOOD FINLAND LINKS...

GENERAL INFORMATION. CULTURE, MAPS, PICTURES ETC. :
Lapland, northern part of Finland
President Tarja Halonen (Page in Finnish)
FINNISH LANGUAGE LINKS:
PAGES BY AMERICAN WHO LIVED/LIVES IN FINLAND:
Finland Pictures!
Picture Postcards From Finland
HISTORY OF FINLAND:
History of Finland ( large site )
Main outlines in Finnish history
KALEVALA:
Kalevala is the world famous Finnish national epic. It is a collection of thirty two cantons, collected by Elias Lönnrot. Kalevala was first published in 1835.
Below is a link for full english Kalevala ( thank you Mayi for finding this link for me :-). ) and a link for more Kalevala information and pictures.
THE FINNS IN AMERICA LINK:
FINNISH SAUNA, THE HISTORY AND TRADITIONS:
AN EXAMPLE OF FINNISH GOURMET:
OTHER LINKS I VISIT OFTEN:
http://www.mymk.com/mayicnbeauty